Regular price
$169.00 USD
Regular price
Sale price
$169.00 USD
Unit price
per
Sale
Sold out
Blomst easily opens to reveal our unique "open to change" mattress design.

Use this cozy changing cocoon to change your child's diapers anywhere/anytime, with zero hassle and no judgment. 

Consciously designed by a Danish Doula and Mother of 2, this minimalist changing bag empowers you to always give your baby the respectful, easy and comfortable diaper change they deserve - no matter where life leads you.

Your Blomst is a one of a kind changing bag, made by hand with high quality materials that you can use for many years to come. 
Benefits

Soft mattress securely fastened inside of the bag - Change your child anywhere/anytime
Outside shell is the only part of the bag that will ever touch areas with potential germs - even when folded up
Inside of bag will always be exactly how you left it - safe and clean for your baby
Big inside pockets keep everything accessible and in place when you are changing your baby's diaper
Big pocket flaps also function as hands/feet blockers so you do not have to worry about child reaching nasty surfaces
Handmade with materials so strong Blomst will last you for many years to come
Waterproof outside shell
Lightweight and flexible
Unisex + Minimalistic Danish design 
Easily accessible outside pockets, incl. security pocket with zipper 
Dimensions + Materials

Waterproof Cordura® 1000D

Water Repellent Nylon Lining

Lightweight Polypropylene Straps

48"W x 32"H

Care

Be gentle on your Blomst - don't throw her in the washer!

Only spot clean your Blomst Bag:

With a combination of lukewarm water and a mild soap (we use Dr Bronners because they are an amazing company and make amazing soap, obviously), rub any outside spot with a soft cloth in circular motions.

Air dry flat.
Shipping

FREE SHIPPING

If you need expedited shipping, please email us and we will work it out with you.

Expedited shipping will be at customers cost.
Returns

30 days money back guarantee!

You will love your Blomst!
However, if you don't, simply email us and we will make sure you get a return shipping label and a full refund!

No worries :)

(Not including shipping costs)
View full details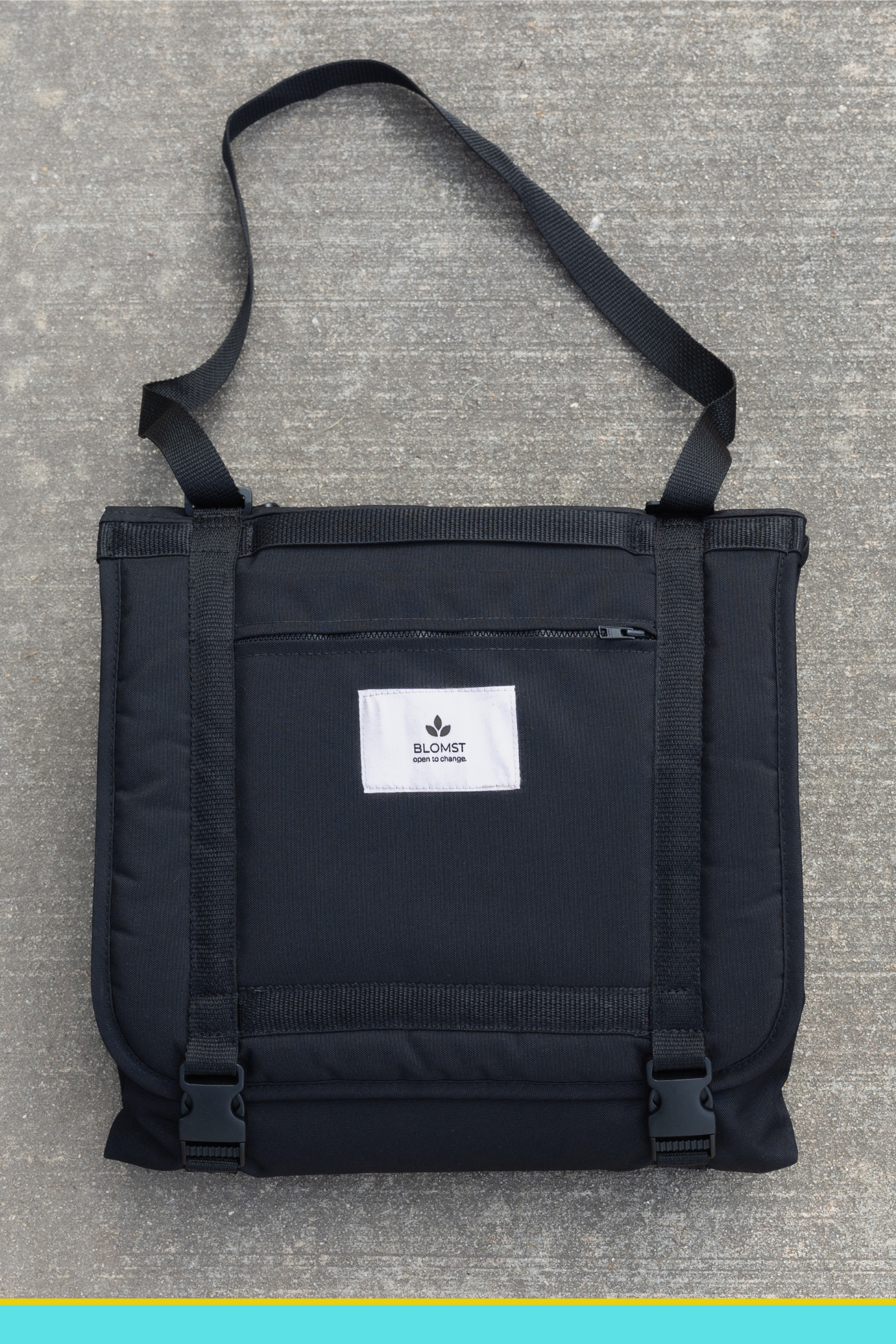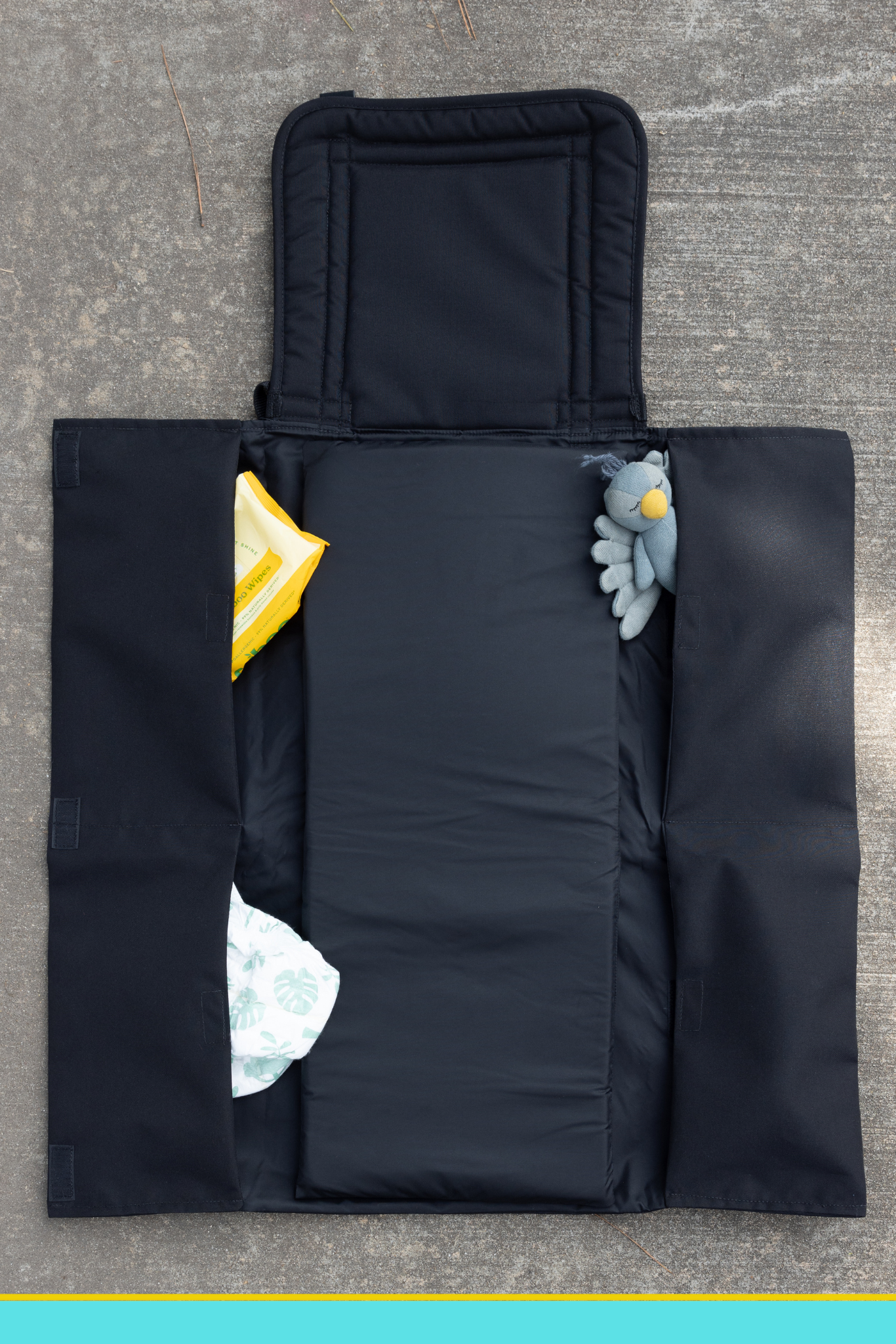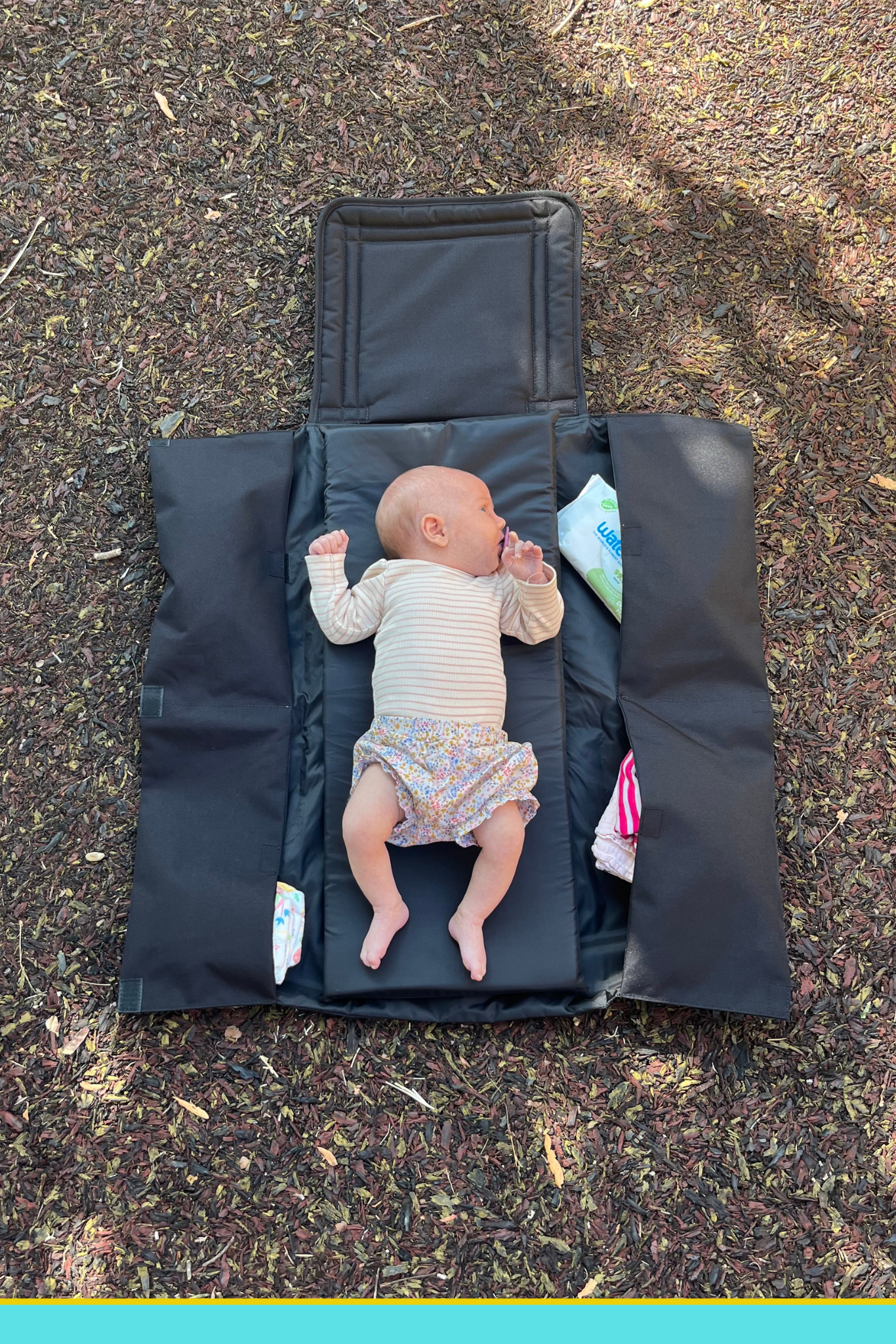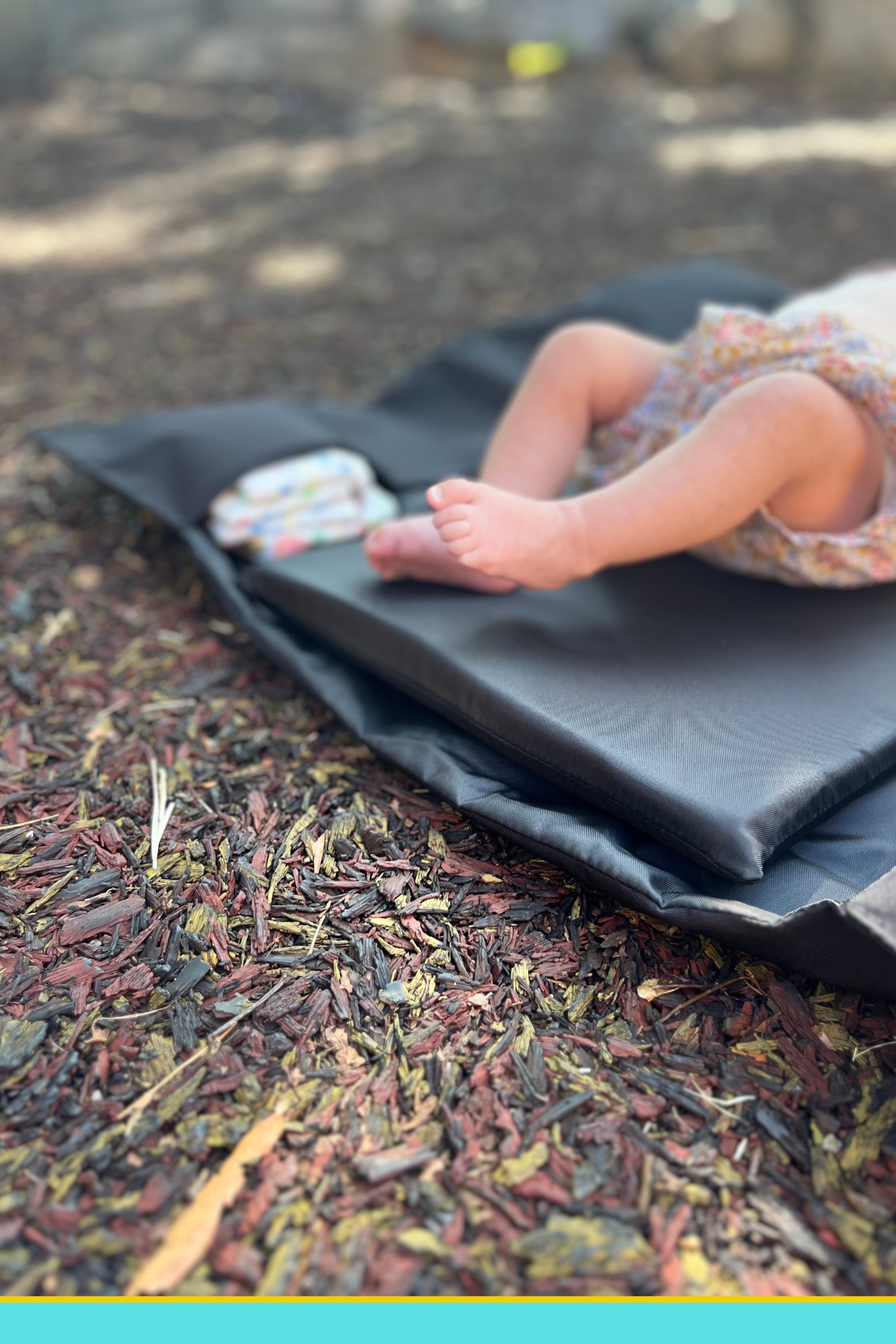 The BEST diaper bag ever created!
I have this bag. A bag that now meets today's parents' function, needs, and style. At first glance, you may think, "It looks like it does not hold enough stuff" That is the beauty of the bag. It allows you to streamline what you think you need to what you actually need. We travel so much with our kids. To have a diaper bag that doubles as a changing station is so cool! The bag is equipped with a nice soft pad, it has slots on either side of the baby that hold the diapers and wipes which makes it super easy to access in any situation .. no more taking an extra blanket to lay baby on because you are in place that is not so great. It is built into the bag! There are also additional pockets for a small toy or book, a cell phone, keys, sunglasses, etc. And the bag is sleek and stylish for any occasion. I highly recommend the product.
I really love the functionality of the Blomst bag. We are in the process of moving across country, so selling most of our furniture, will be on the road for 7 days with a 4 month old, and arriving to our new home with no furniture to set up. This bag is absolutely perfect for what we are going through, as I have a whole changing table right in this bag! The quality is excellent, and all my baby accessories are olive green since it's one of my favorite colors. Couldn't be happier!
Love our Blomst Bag!
We are big time fans of the Blomst bag - this is our second one! Having a padded place to change the baby is really great - both for every day outings and on road trips when looking for a good place to change the kiddo. We love the updates to the bag - including the flexible strap configuration and the thicker changing pad. The exterior pockets - including a zippered pocket - are nice and convenient to hold an adult phone/wallet or items like sunscreen - in addition to the interior pockets for diapers and a change of clothes. It's a welcome bag for outings with our toddler, and we are looking forward to using it with our upcoming kiddo.
Last time, we ended up using the changing pad regularly even while at home - I expect we will do the same with our upcoming addition!
absolutely worth every penny.
We love it! Highly recommend